Make More Sales By Turning Your Visitors Into IMPULSE BUYERS

This powerful technology will grab your website visitors by the eyeballs and turn them into a stampede of hungry buyers.

Never again lose a potential customer because they don't reach the order button or have closed your optin form.

The Floating Action Button will always be ready to grab them at the very instant they are most interested in what you have to offer...
From: Josh Abbott & Robert Puddy
RE: An important message for all Serious Internet Marketers
How often have you read a sales letter that you were genuinely interested and then closed the page before you got to the order button? Yes it happens more often than we want to know. Many of your potential customers are leaving your page every day, before they even reach the order button.

The same is true for your optin forms. You may have the fanciest lead capture pop up known to man. But what happens when your visitors close the pop up? Who says they want to optin when they first hit the page and not when they have read 2/3 of your content?

The simple fact is that you don't know at which point a potential customer or subscriber decides to take action. So wouldn't it be nice if your order button and optin forms were always in the right place at the right time - always ready to grab your prospects at the exact moment they decide to take action?

That is exactly what we developed the Floating Action Button to do...Here are just some of the amazing feature you get with the Floating Action Button :
| | |
| --- | --- |
| | Full Control Over The Look, Feel, Placement And Scroll Speed Of Your Floating Buttons...That invites your visitor to take instant action, as soon as they're ready to buy or subscribe, without having to scroll down to the bottom of the page. |
| | Operated by a simple "plug n play" wizard - no technical knowledge required...Or Simply Paste In Your Own Code...To create an attractive pop-up that sits on the side of your webpage and stays in view when your visitor scrolls down. |
| | Your Floating Action Button (FAB) can contain order buttons, opt-in forms, discount codes, affiliate offers, free gifts… and just about anything else you can imagine. |
| | Floating Action Button comes Pre-installed with a wide selection of buttons and graphics, allowing you to Control the look, feel, position and scroll speed of your FAB. |
| | The Floating Action Button Will Work On Any Type Of Web Site - Yes It Will Also Work On Your Blogs! |
| | And You Get Step-by-step Video Instructions On How To Use The Floating Action Button To Increase Your Conversion Rates |
Look at what some very big players
online have to say about floating action buttons
Google Recommends Using Floating Action Buttons*



Floating action buttons are a key component of Google's design language, "Material Design".

Google recommends using Floating Action Buttons to allow users to easily perform the most popular action on a given page.
* Google uses its own custom software for the creation and implementation of floating action buttons. This image is intended to show Google's adoption of this style of pop-in and does not imply that Google endorses the floating action button tool sold on this website.
7 Different Ways You Can Use FAB to Grow Your Business

| | |
| --- | --- |
| | Increase Conversions: Attention spans are short - what if your customer decides to buy half-way down your sales page, but gets distracted before hitting the bottom of the page? Add a FAB containing an order button to the side of your sales page and watch your conversions soar! |
| | |
| | Get More Subscribers: Add a FAB to all of your blog pages and your visitors can read your articles, uninterrupted, and subscribe as soon as they realize they don't want to risk missing out on any of your amazing content. |
| | |
| | Make Affiliate Sales: Add a FAB containing an advert for an affiliate product that is related to the content on your page. |
| | |
| | Improve Ineffective Pages: Put a discount code on your lowest-converting pages to increase your sales. |
| | |
| | Lower Bounce Rates: Keep your visitors on your site for longer by putting a FAB, containing links to your most popular articles, on your webpages that have the highest bounce rate. |
| | |
| | Increase Customer Loyalty: Place a FAB, containing a free gift, on random pages. Change the gift regularly to keep visitors coming back for more. |
| | |
| | Establish Authority: Get testimonials in audio or video form from high profile customers, and place them directly in a FAB alongside your sales page. |
Why is it better than other pop-ups?
5 Reasons Why FAB Outperforms Other Pop-In Products

| | |
| --- | --- |
| | FAB can be positioned anywhere on your page, so it doesn't get in the way of your content. |
| | FAB doesn't demand immediate attention from your visitors; it sits prominently in view until the visitor is ready to engage. |
| | The scrolling action that keeps FAB in view draws the eye and ensures your visitors don't miss your offer. |
| | FAB strikes the perfect balance, maximising visibility, without getting in the way and irritating your visitors. |
| | FAB is available for a single, low payment and doesn't require any bank account draining subscriptions. |
By Now You're Probably Wondering:
"How Much Is This Great Software Going To Cost Me?"
The Floating Action Button software is just one click away and you can be inside generating your buttons in just minutes from now.

How much would doubled conversion rate be worth for you? $100/a day? $1000/a day? Even More? This software will save countless of otherwise lost sales and leads, potentially earning you a fortune.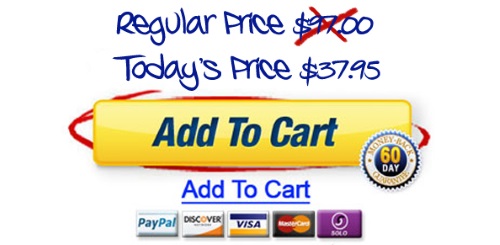 Click Here to Order Now!
Look what our customers have been
saying about Floating Action Button!
"...an incredible return on my investment!"
You have an excellent product with Floating Action Button, and I can highly recommend it to any blogger or website owner without any hesitation.

I loved how easy it was to use the button creator on your site, and download the complete set of files to upload to my site. In under 4 minutes, I had my floating action button on my blog.

Within two hours, I've had 13 signups to my offer from the button, with 2 buyers at $47 each.

That's an incredible return on my investment in a very short amount of time! Thanks for creating such an incredibly profitable, easy to use conversion tool. Now I'm off to put it on more of my sites for even better results...Bob Jenkins



How to Get Started with FAB
Watch this video and you'll discover just how easy it is to use FAB to double your conversion rates.
Yes Robert & Josh!

I Want Instant Access To The Floating Action Button Software For Only $97
(See TODAY'S special price below...This could change at anytime)
FAB – Price Update!
Unlike many other online services, FAB does NOT require a monthly subscription...Purchase today and you'll get
| | |
| --- | --- |
| | Access to the FAB creation tool in our member's area. |
| | Access to the easy "plug n' play" wizard for simple FAB generation. |
| | Unlimited use of the FAB tool - create a FAB for every website you own. |
| | Access to the library of pre-designed buttons and opt-in graphics (or you can create your own). |
| | Access to the "step by step" video training suite. |
| | Two bonus reports: "The 5 Secrets to Viral Mailer Success" and "The Affiliate Toolbox Report". |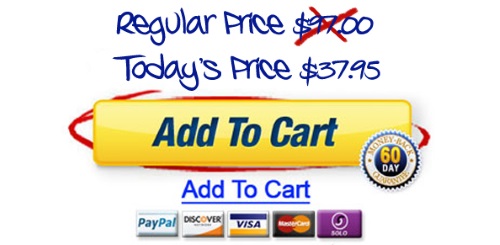 Look at it this way -- $97 $37 is really a teeny-tiny risk when you consider what a huge marketing advantage you can gain from using this powerful script.

When you think about how competitive online marketing is, you'll realize that you really can't afford not to invest in this software. Just click here to order now and you can access the members area immediately, even if it is 2 A.M.

If you are not getting the results you want from your web sites... get ready to see a massive increase in conversion with this new and exciting software!

To Your Success

Josh Abbott &
Robert Puddy


P.S. This is your chance to Maximize Your Sales and put your List Building In Overdrive. If you take you business seriously, you won't hesitate a moment and order right now!

"You've really OVER delivered on this one!"
I am completely blown away at how powerful Floating Action Button is and I give this my highest recommendation for anyone who wants to see instant results.

I had a totally customized Floating Action Button that matched the template on my website in under 5 minutes using your FAB Wizard.

It was a simple install on my site and after many script installs under my belt, I can say that ANYONE can create a Powerful Eye Catching button using your easy web wizard and get instant gratification.

After only a few hours of using Floating Action Button I had my first sale to a $47 dollar product and they're still coming in daily.

This product is nothing short of AMAZING and I have already made back my investment and more in a very short time by utilizing Floating Action Button! You can bet that I will be adding this system to all of my websites and I recommend this product to anyone serious about conversions...Chris Morris

Member Login | Earnings Disclaimer | Privacy Policy | Contact